Lesson 1 – History of Hypnosis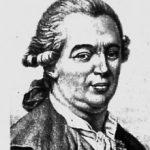 In lesson 1 we cover all aspects of the History and evolution of Hypnosis. Please download your lesson resource and once you have understood the material, continue to and complete the quiz. You will also notice a Dr Joe Dispenza video on the Power of Your Thoughts. Please watch this as part of your lesson.
Your teacher will be automatically notified when your completed quiz is ready for grading and you will see a notice once your answers have been graded and you've achieved a pass. Please consider the environment when printing large documents.