HTA 2021 Training Dates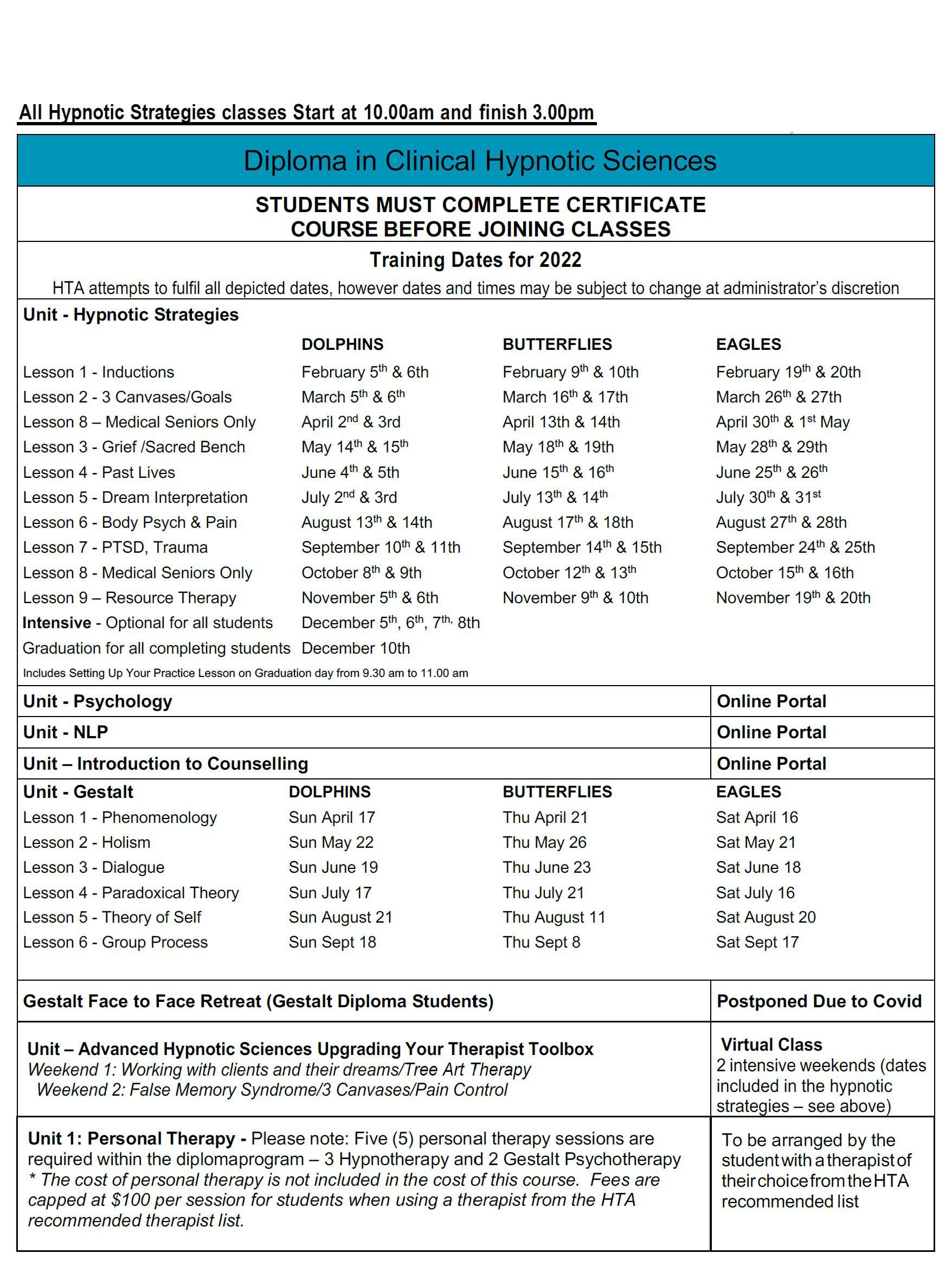 HTA is Internationally Accredited with IICT, & currently recognised by the AHA (Australian Hypnotherapy Association), the ASCH (Australian Society of Clinical Hypnotherapists), GoAH (Guild of Australian Hypnotherapists), the 3 major governing bodies of Hypnotherapy in Australia. HTA is also a founding member of the HCA (Hypnotherapists Council of Australia) a regulatory umbrella organisation for Hypnotherapists.
A fulfilling career in Hypnotic Sciences
The first step on your pathway to a fulfilling career in the Hypnotic Sciences is to connect with us.
Give our Team  a call and we will guide you through the process of enrolling, provide you with the material you need and let you know what to expect from our world class Hypnotic Sciences Training facility.
 If it's now after business hours, please use our quick contact form below and we will be in touch promptly.