HTA Recommended Therapists – Personal Sessions
Our Qualified and Accredited Hypnotherapists, Psychotherapists and Counsellors are available for sessions aimed at helping individuals who wish to be empowered & progress their personal development and self care.
If you are needing to recover from Trauma, are battling an addiction or on a journey of personal empowerment; our heart song and our mindset remain committed to the task of empowering you towards achieving substantive and positive change.
All of our HTA Recommended Therapists are Members of AHA (Australian Hypnotherapists Association), and are all Highly Trained in Trauma with the very powerful DeTrauma Technique™.
To reserve a personal session with one of our dedicated and passionate practitioners, please select your Trauma Trained Clinical Hypnotherapist from the list below and contact them directly:
_______________________________________
Rebecca Chapman – 0431 406 289
Dip. Clinical Hypnotic Sciences, Dip. Regression Therapy (HH Dip (R.G.T), Cert. Gestalt Psychotherapy, DeTrauma Technique ™, EFT Practitioner, Emotional Release Therapist, Reiki Practitioner.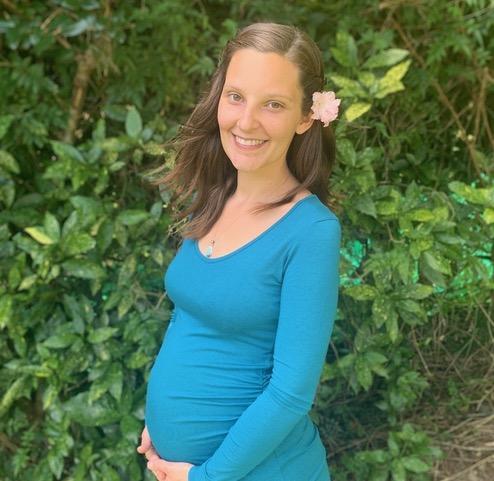 Rebecca is based in Hawkesbury NSW, and runs both Rebecca Chapman Holistic Therapies and Birthing Life.
She combines her passions using the DeTrauma Technique (DTT) ™ alongside intuitive use of other modalities and Gestalt practices as a tool for working with the Inner child, Past lives and Generational Trauma, to identify behavioural patterns interfering with the life cycle, and deep hurts that are held, I specialise in working with PTSD, Birth Trauma, Generalised anxiety and fear, to assist you in changing these patterns and behaviours.
I may be the therapist but you are the healer, no-one can do the work for you and at times it may seem impossible but, YOU ARE STRONG, YOU ARE CAPABLE AND YOU CAN DO THIS!…… and I am here to guide you and support you with love.
_______________________________________
John Pemberton: 0466 626 956 –
Dip. Clinical Hypnotic Sciences, Cert. Gestalt Psychotherapy, DeTrauma Technique ™, Lifecoach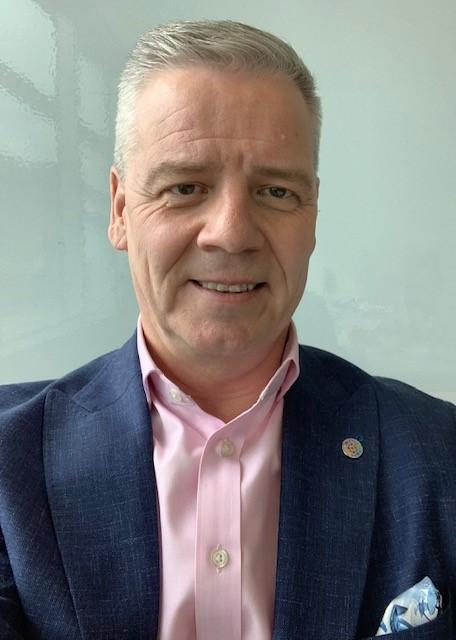 John is a passionate, caring and open human being. His life career has been to educate and coach people of all ages, personalities and backgrounds, in how to get the best of themselves and live a better life.John's  journey into and discovery of the world of Hypnosis, Gestalt Psychotherapy & DeTrauma Technique ™ has brought an amazing balance and awareness to his journey, enriching and opening his mind to the many challenges that everyday people struggle with for most of their lives often without hope.
Having experienced his own share of trauma, loss and grief, John is specialising in helping people deal with their own trauma and overcoming the effects of grief to bring calm and balance to others.
John's calm and soothing manner allows his clients to relax, trust and share in a safe and caring environment leading to relaxed and positive outcomes.
_______________________________________
Deborah Allen – 0407 413 180
Dip. Clinical Hypnotic Sciences, Strategic Psychotherapist, Cert. Gestalt Psychotherapy, DeTrauma Technique ™, EFT Practitioner, Art as Therapy Facilitator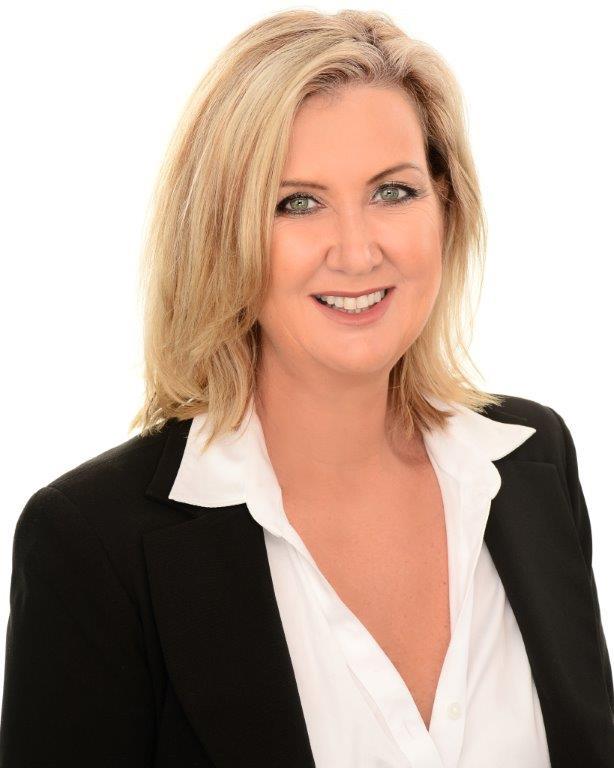 While training thousands of students and raising her four boys realised there are often other factors such as childhood trauma, cognitive disorders, addictions, phobias, and fears. or other behaviours that prevent people from achieving their goals
Using the specific guided visualisations and in particular DeTrauma Technique™ for trauma work and to break through these barriers, Deborah can create the change her clients need to overcome these barriers and move into a place of confidence, achievement, and success.
"When we realise we are in control of our minds, not the other way around, we start to gain a true sense of knowing that anything is possible".
"Mindset matters and unlocking the resources and tools trapped deep within our subconscious is truly life-changing".
_______________________________________
Andrew Stone –  0423143664 –
Dip. Clinical Hypnotic Sciences, Cert. Gestalt Psychotherapy, DeTrauma Technique ™, Lifecoach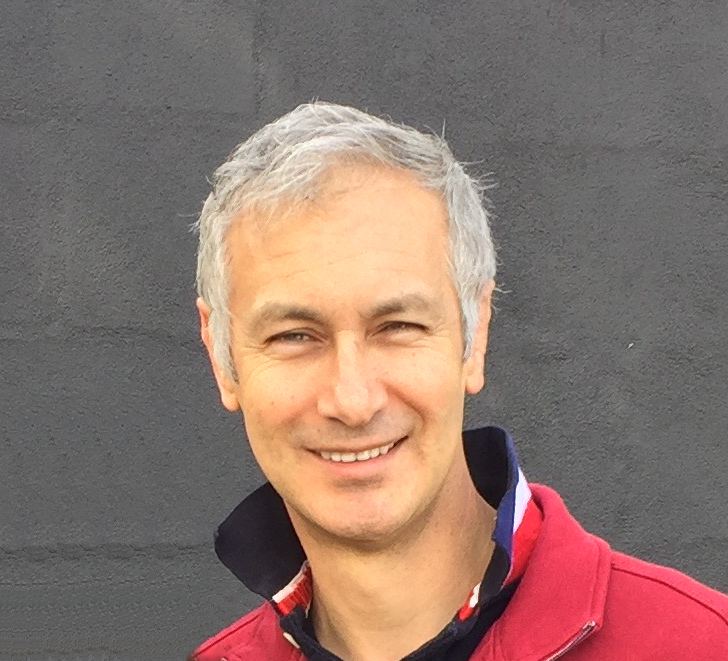 Andrew has spent over 20 years in a successful corporate career, mentoring and coaching people. During that time he was surrounded by people who were highly stressed for much of the time. Being highly stressed is not a healthy way to live.
"My focus now is helping people to resolve excessive anxiety or trauma in a safe, effective way. Severe anxiety, depression and trauma are symptoms of past or present unresolved events or situations. 

I use the DeTrauma Technique™ which is especially effective at desensitising the impact of trauma on the mind, so you can return to a state of calm and be at peace. "
You can read more about Andrew at www.stonewellbeing.com/about-me
Please use this link to access my calendar and book your sessions;
calendly.com/stonewellbeing/hta60min

Be healthy and well
Andrew
_______________________________________
Jessica Ireland -0455 538 429
Dip. Clinical Hypnotic Sciences, Cert. Gestalt Psychotherapy, DeTrauma Technique ™, Life Coach, Yoga Teacher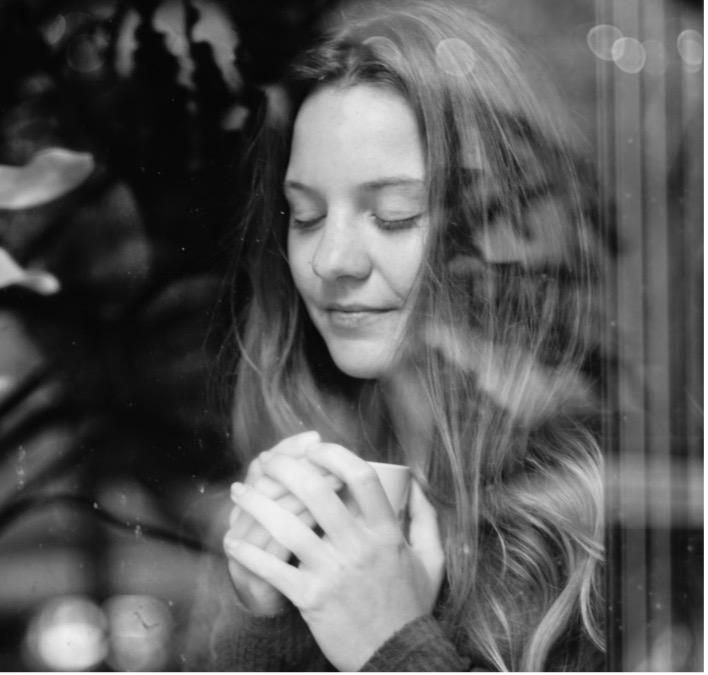 Hey Beautiful Soul,
After experiencing Complex PTSD for many years, I went on a journey of discovering everything I could about how our bodies and minds work and how we can heal ourselves from Trauma. DTT™ is a technique that helped me break free from reliving the past and I am honoured to give you the same gift. DTT™ will help you come back inside your body and experience it as a safe place to be again, without needing to hear your story.
I work strongly with Dream Integration, DeTrauma Technique™ and Parts Therapy & Gestalt Psychotherapy. I believe that working with the conscious, subconscious, body and soul we can integrate all aspects of ourselves for a whole and balanced life that is authentic for us.
My passion is in helping you to free yourself from traumatic experiences that still live inside your body, transform the limiting beliefs you hold about yourself and your life, and show you a path to a life of fulfilment.
I'd love to hold your hand while we walk this path together.
For more Info on Jessica: http://www.openhearttherapies.com
_______________________________________
Sandy Doherty Bigara – For Bookings, click link at end:
Dip. Clinical Hypnotic Sciences, Cert. Gestalt Psychotherapy, DeTrauma Technique ™,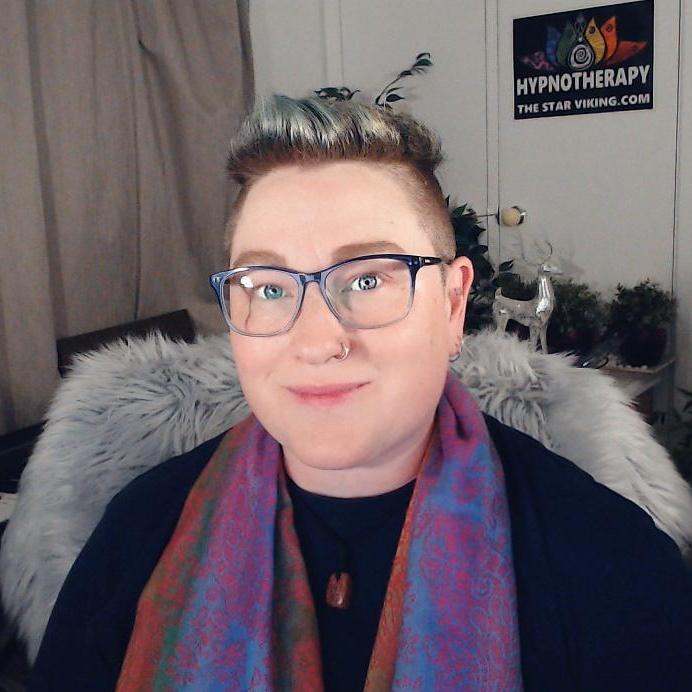 Sandy Doherty-Bigara, also known as The Starviking (Music, Vlogging, Podcasts and Creative Art) is based in Buff Point NSW and runs a colourful Clinic that accepts in-clinic as well as online sessions. Sandy's passion is seeing clients released from anxiety, fear, stress and worry, with a focus on co-creating action-based solutions for each client. Sandy is the loving parent of two Trans kids, and is also a part of the LGBTQIA+ rainbow family. Sandy uses over 20 years of experience to assist members of the Trans community (including their family members) with their transitions. Sandy uses proven methods ranging from Gestalt, Body Psychotherapy to Hypnosis, and uses the DeTrauma Technique ™ for any Trauma work.
For bookings click the Halaxy link below:
https://www.halaxy.com/profile/mrs-sandy-doherty-bigara/hypnotherapist/730561
_______________________________________
Donna Bressow – 0419 441 814
Dip. Clinical Hypnotic Sciences, Cert. Gestalt Psychotherapy, DeTrauma Technique ™
Donna is confident in her abilities and dedicated to providing the very highest standard of care to those she meets, having a heartfelt understanding of the challenges that families and children face through personal experience and her work in community engagement and education.
Donna works holistically with hypnotherapy to support you with your personal concerns and to teach you the skills to engage, in simple ways, for a loving, more resilient, and calm child. On a personal level she has a caring and attentive nature with a genuine desire to help families and children.
The quickest and most effective of all my training has been the 'DeTrauma Technique™'.  It is through this unique technique and the power of your subconscious mind I will guide you to master and embrace your own change work. It is a very beautiful and safe process, connecting you to your happy authentic self.  DTT™ in hypnotherapy will be the catalyst to a life you have only imagined.
"My name is Donna Bressow, it will be my privilege to support you and your family in a safe, caring and supportive space."
_______________________________________
Mandie Combe: (03) 9592 8030
Dip. Clinical Hypnotic Sciences, Cert. Gestalt Psychotherapy, DeTrauma Technique™, Reiki Master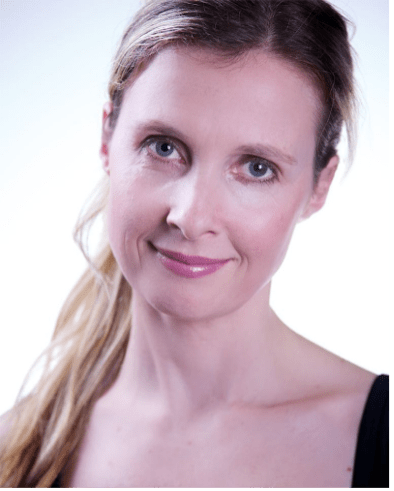 Mandie has been an Intuitive Healer based in Melbourne for over ten years and has always been focused on assisting clients to discover and release energetic and emotional blocks causing imbalance in the physical body.
Mandie is so committed to helping people get to the origin of their issue and with Hypnotherapy and in particular the DeTrauma Technique™ , Mandie is able to assist her clients with an even deeper level of healing.
"I find DTT™ such an effective way of shifting long held trauma and stuck emotions that have been locked in the body. The magic of this process is that the trauma doesn't need to be discussed in session to see real and long-lasting change. We understand telling your story over and over again can be re-traumatising, and we don't need to know your story with this unique method.
My absolute passion is with the power of subconscious thought. Once our subconscious beliefs are in alignment with who we truly are and want to be, the possibilities for our life become limitless!"
For more about Mandie: http://www.intuitivehealingmelbourne.com.au
_______________________________________
Xavier King – 0435 887 287
Dip. Clinical Hypnotic Sciences, Cert. Gestalt Psychotherapy, DeTrauma Technique™, Reiki Master Trainer, Therapeutic Coach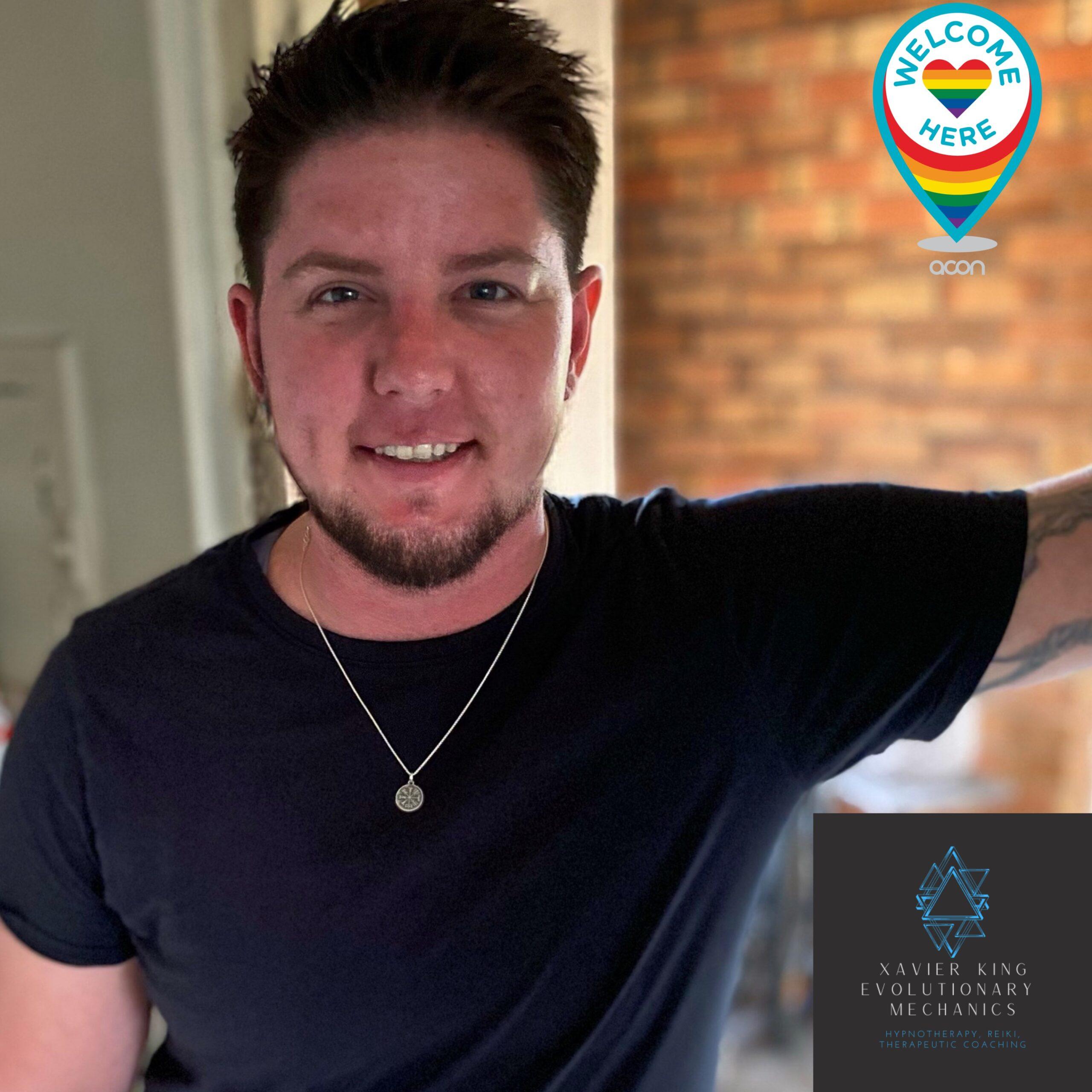 Xavier specialises in spiritual therapies by bringing together Spirit, Energy Healing and Soul.  Combining Reiki Healing with the power of Hypnosis, he facilitates creating shifts on all levels clearing trauma and stored energy by supporting the body and rerouting neural pathways."
For more Info on Xavier: https://teamuniverse.com.au/
_______________________________________
Maia Hogg -0431328226
Dip. Clinical Hypnotic Sciences (HTA), Dip. Business Specializing in Entrepreneurship, Cert. Gestalt Psychotherapy, DeTrauma Technique Specialist ™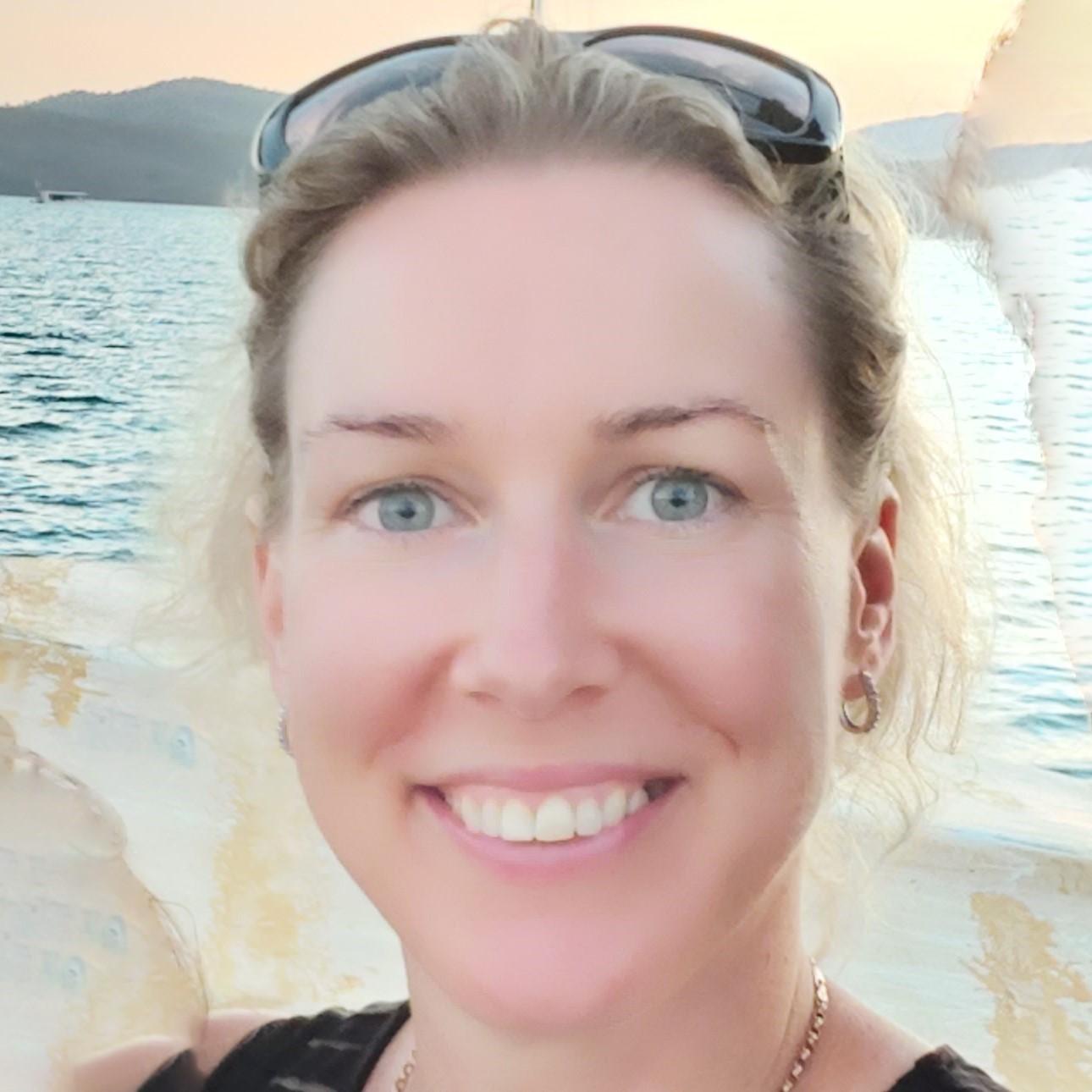 Maia's uniqueness lies within her very logical side meeting her creative and spiritual side.
Maia is an entrepreneur and business coach and is well experienced in chronic pain, having experienced severe chronic pain herself for 23 years prior to finding hypnotherapy and meeting Kaz field-Anderson, Director of Training HTA.
Maia is empathetic and kind while passionate about learning and continues to advance her knowledge in all aspects of hypnotherapy, epi-genetics, physics and health and nutrition.
Specializing in pain management and breaking the barriers of the norm.
Maia inspires and encourages you to be your ultimate self.
For more information or to contact Maia:
www.facebook.com/rawhypnotherapy
_______________________________________
Elizabeth Bratcher – 0400 819 033
B.A Social Sciences, Dip. Clinical Hypnotic Sciences, Cert. Gestalt Psychotherapy, DeTrauma Technique™, Cert. NLP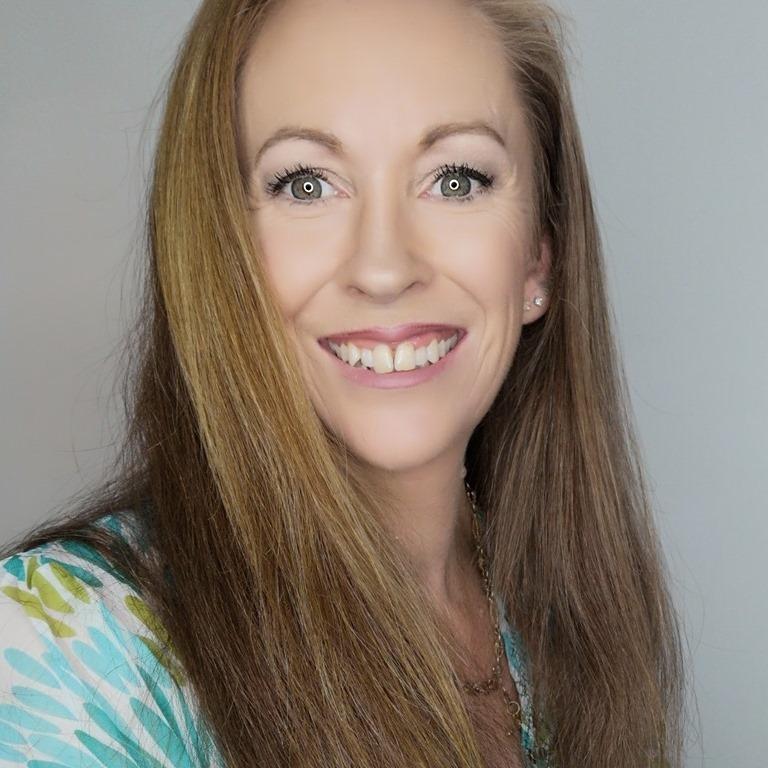 Elizabeth is based in NSW, Lake Macquarie but holds sessions via zoom also. Spiritually based, but clinically driven Elizabeth's gentle and caring nature, extensive knowledge, professional experience and true commitment to her clients allows you the space, time and ability to move forward from trauma, impacting life experiences, bad habits and challenges that hold you back.
Elizabeth's own personal life experiences, coupled with her extensive training including the DeTrauma Technique™ and Diploma in Clinical Hypnotic Sciences, and passion see her share treatments that enable true change in the subconscious. Specialising in behavioural changes, psychological health and emotional wellbeing. Supporting you to gain the insight and clarity to pave way for the future you not only desire, but absolutely deserve!
For more Info on Elizabeth, visit:   http://www.hypnotherapist.net.au
_______________________________________
Tatiana Komarova – 
Dip. Clinical Hypnotic Sciences, Cert. Gestalt Psychotherapy, DeTrauma Technique ™, Reiki Master, Sacred Soul Alignment Practitioner ™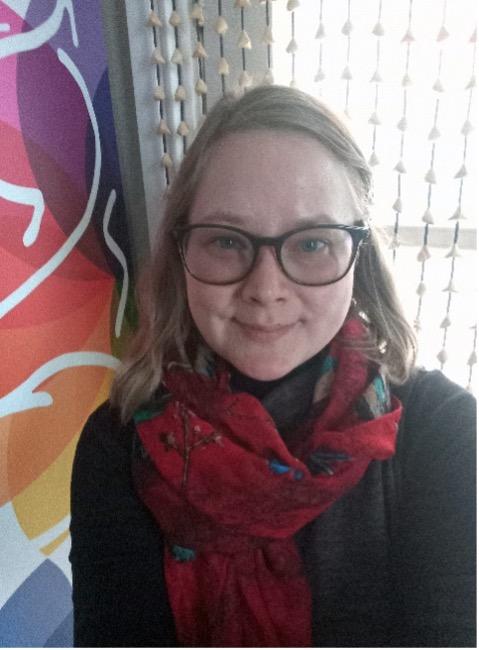 Please book your session by clicking link below:
https://www.blackcatandco.com.au/Book/
Tatiana runs a clinic Black Cat & Co. in Young NSW, accepting in-person clients and online sessions.
Her passion is energy based transformational work – the practice of connecting to her clients on a deeper level and facilitating their healing from inside out – on emotional, mental and somatic levels. She specialises in Trauma and chronic pain, having had a variety of personal experiences this area, using hypnotherapy, Dynamic Pain Control methods, Body Psychotherapy and DeTrauma Technique™.
She's "mom" to 2 lovely felines, an English mastiff and a couple of Isa Brown chooks, who may or may not "look in" on your therapy session.
_______________________________________
Natasha Farrington – 0420 697 723
Dip. Clinical Hypnotic Sciences, Cert. Gestalt Psychotherapy, DeTrauma Technique ™, Mental Health Nurse and Wellness Recovery Facilitator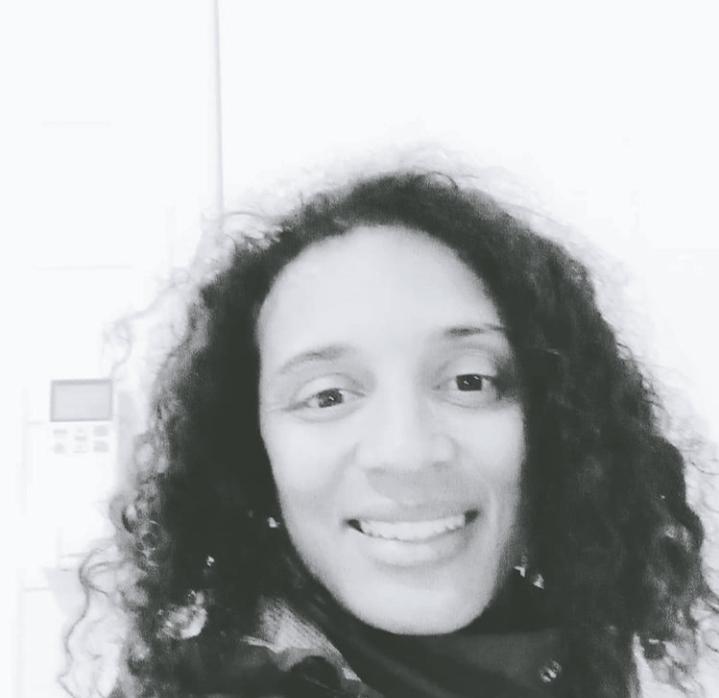 Welcome to the new you!
I provide therapy for trauma, PTSD, grief and menstrual health, including PMS/PMDD, chronic pain and anxiety management. With a range of therapies including Clinical Hypnosis, Body Psychotherapy, past life regression hypnosis, Dream Integration, inner child work DeTrauma Technique (DTT) ™.
I am a registered Hypnotherapist who also has professional qualifications in the mental health field, with over 15 years' experience and dedication in applying an intuitive, recovery focused approach to everyone I work with.
I have discovered and seen first-hand that tapping into the subconscious mind, including the body and soul directly. We create a new version of what we thought was not previously possible.
Instead of surrendering to the belief you are broken, not good enough or have failed. Let me show you what surrendering within your soul to fully heal looks like.
My sole purpose is to help my clients improve the quality of their lives. I use a variety of tools and techniques including gestalt, hypnosis, CBT (Cognitive Behavioural Therapy), Parts/Ego work. I pride myself in my ability to guide my clients towards awareness, understanding and finally resolution of the issue or presenting problem. Using a client centred approach and intuition.  I deal with what comes up rather than trying to fit a technique to a client.
Trauma, Grief, and past childhood pain other mental health and physical difficulties can take way so much. I will work with you, to rebuild on what you have lost and reconnect with the authentic or new you!
Based In Melbourne Victoria. Therapy sessions are online or in person sessions.
_______________________________________
Kodie Annesley -0450 922 552
Clinical Hypnotic Sciences, Cert. Gestalt Psychotherapy, DeTrauma Technique ™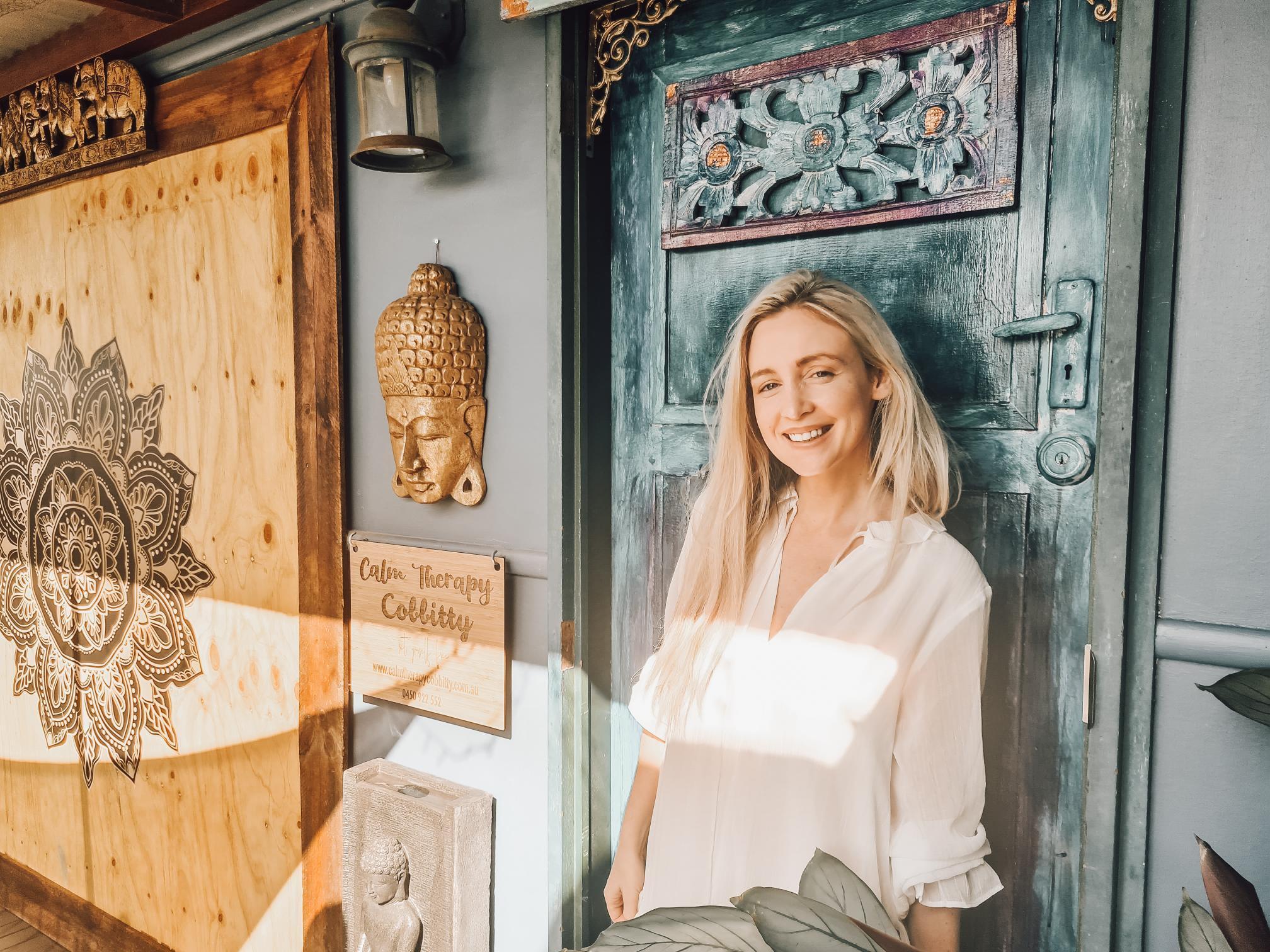 Kodie is the owner of Calm Therapy Cobbitty,  based in the picturesque town of Cobbitty in South/West Sydney.
Her heart based therapy combines her knowledge and intuition to help guide you and allow you to set yourself free.
The mind is amazingly powerful that can make or break you, so let's use it to our advantage and create the beautiful life we want  using Hypnotherapy, NLP, Gestalt Psychotherapy, Frequency and the DeTrauma Technique™ .
" I am incredibly passionate about helping people find there happiness and start living there story and not there trauma "
Your story is my gift and I hope we can create something magical together .
Zoom Sessions available if preferred.
_______________________________________
Antonella Carlini -0435 106 393
Dip. Clinical Hypnotic Sciences, Cert. Gestalt Psychotherapy, DeTrauma Technique ™, Kinesiology & Holistic Counselling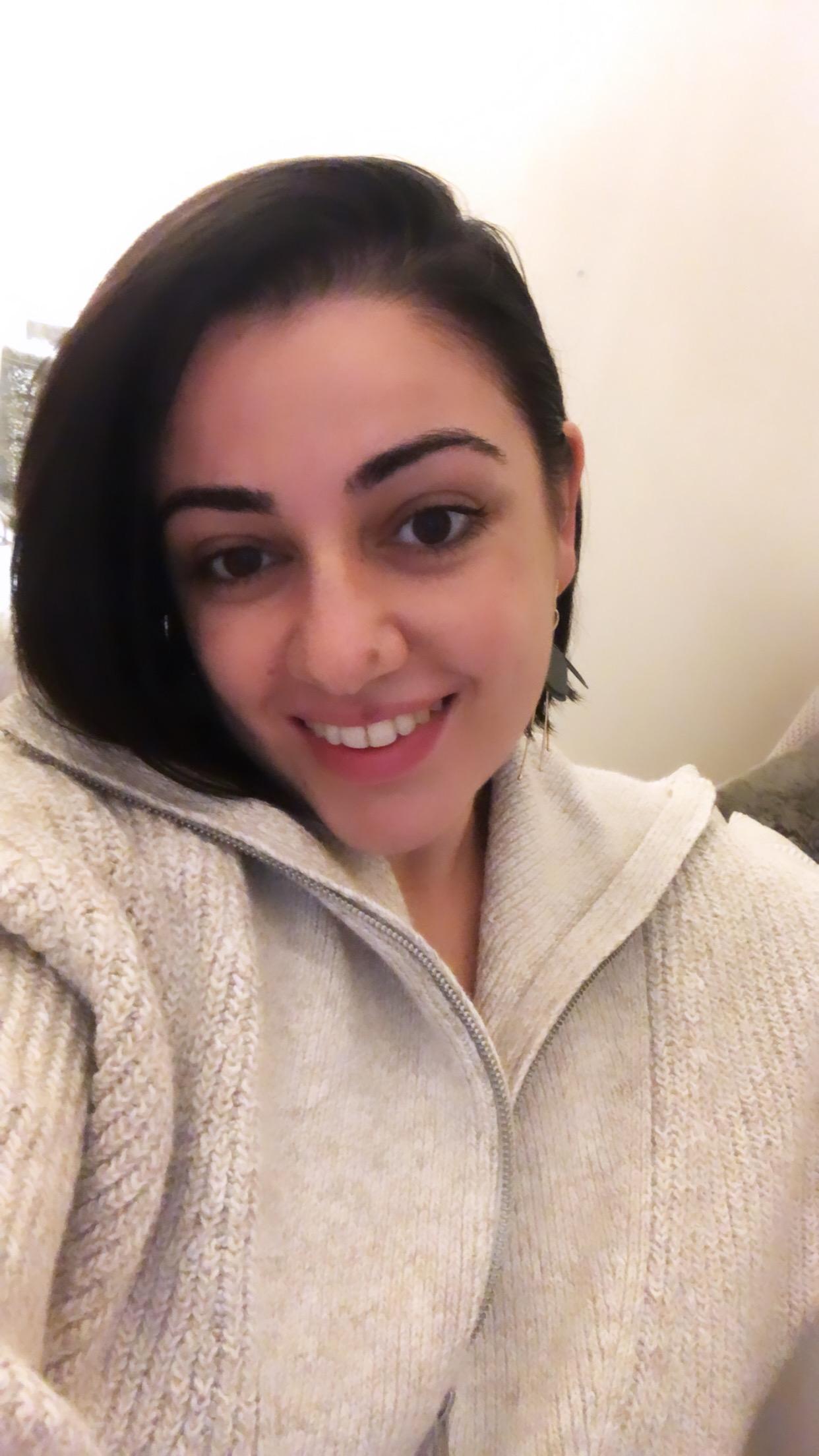 Our body is a wonderful feedback system, constantly communicating with us in a multitude of ways. Pain, whether it be physical or emotional, is one of those signals from our body asking for attention and love.
Antonella is a down to earth, authentic and loving person who seeks to connect with you in a collaborative and warm way. Combining Hypnotherapy, DeTrauma Technique ™, Kinesiology and Holistic Counselling, Antonella gives you an opportunity to understand the messages your body is sending to you in a safe and embracing space.
Having been affected by chronic pain for much of her life, Antonella understands on a deep level the impact pain can have on the life of the sufferer as well as the role emotional awareness played in her own healing and the healing of others. Letting go of your limiting beliefs can be confronting, and having a warm and understanding person to support and be with you along the way can allow you to take those steps towards creating harmony in your life and uncovering your authentic and true nature.
_______________________________________
Sal Jean – 0493 130 539
Dip. Clinical Hypnotic Sciences, Cert. Gestalt Psychotherapy, DeTrauma Technique ™, Reiki Practitioner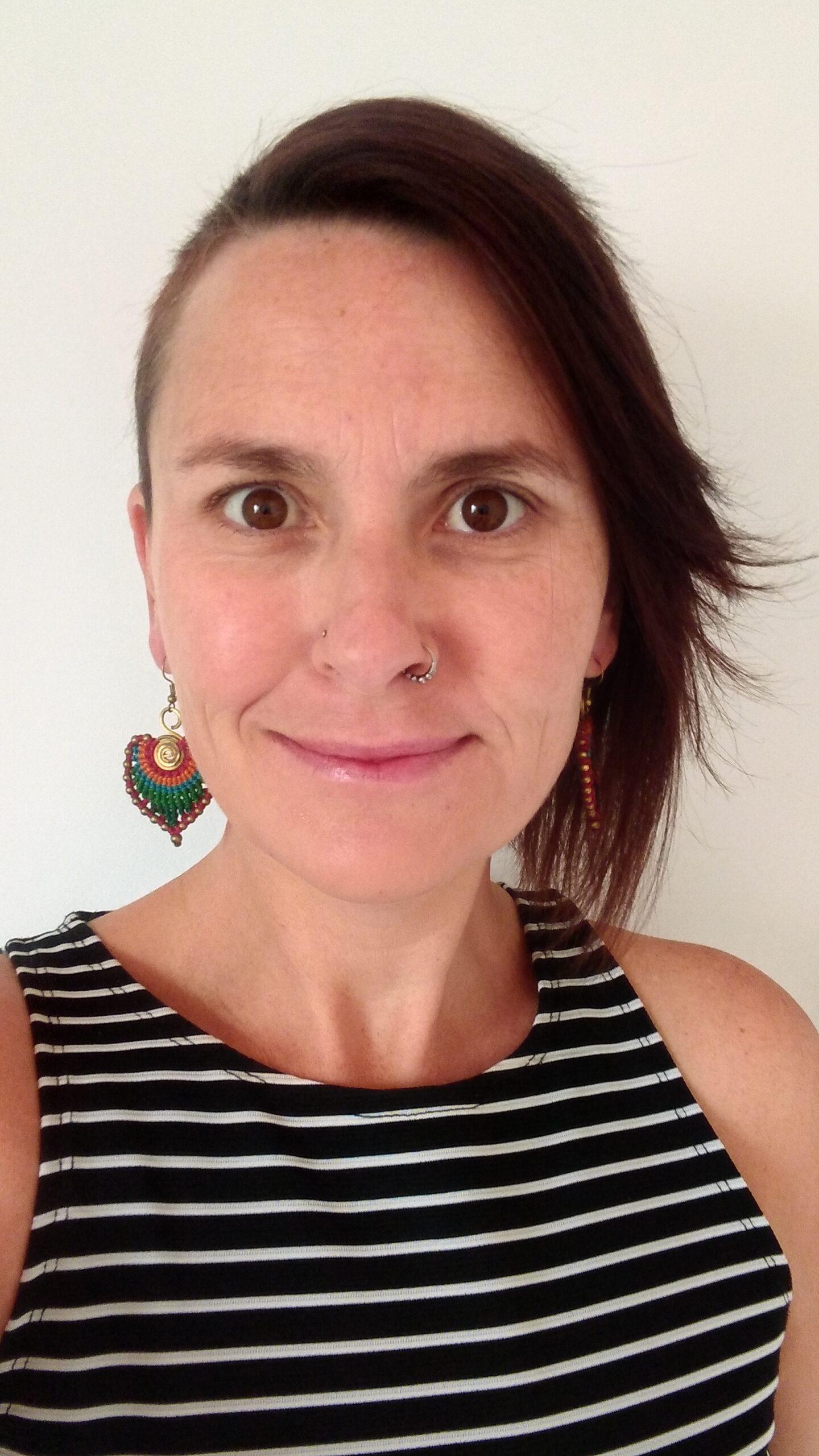 Sal Jean is a Qualified Hypnotherapist, Reiki and meditation practitioner, Mental Health First Aider, and art teacher. She works with both children and adults and has vast experience supporting people through acute mental distress.
"Relax, imagine, create"
Sal loves to see people shine in their own unique way! She works with people to manage challenges in life and become their true selves. Sal takes people on a creative journey towards wellness and expression, based on what is meaningful and important for them.
Sal uses hypnotherapy regularly in her own life to manage her wellness and has overcome ptsd and anxiety as a result. For people who wish to express themselves artistically Sal combines therapy with creative practices.
_______________________________________
Rebecca Hannan – 0418 268 581
Ph.D. (Psychology), B. Arts (Hons),
Dip. Clinical Hypnotic Sciences, Cert. Gestalt Psychotherapy, DeTrauma Technique ™,
Cert. Holistic Counselling & Meditation Teaching, Certified Yoga Teacher, Reiki Practitioner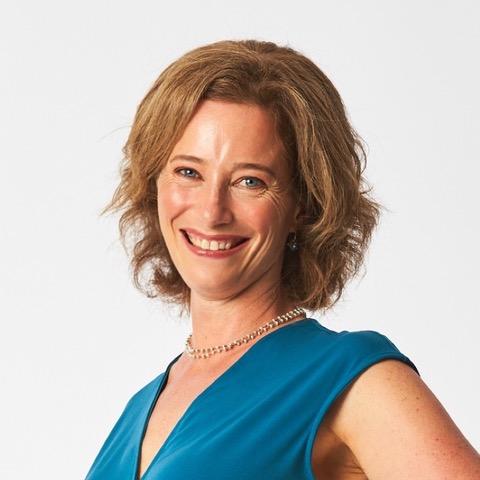 Rebecca is the owner of Entreat, offering online and in person sessions on the NSW Central Coast. Rebecca is passionate about empowering people to live their authentic lives to the fullest and be their most powerful loving selves. She believes this requires a holistic approach and specialises in supporting women. With her own company that offers a unique range of activewear and accessories, she entreats women to develop good habits around the fundamental pillars of self-care, exercise, sleep and nutrition. As a meditation and yoga teacher and single mum of three, she knows just how important balance is in life. Rebecca believes life is a learning experience and that anyone can change at any age. This starts with healing the past and looking towards a positive and meaningful future. In her personal sessions, she utilizes her extensive trainings and experience to help clients connect with themselves, release the past, including the use of the DeTrauma Technique ™ for trauma, reprogram their nervous systems, and empower them to achieve substantive and positive change in their lives.
Bookings via: www.entreat.com.au/pages/personal-sessions
_______________________________________
Beth Welch Aris – 0451 138 056
MA. Social Work
, Cert.
Bereavement & Loss,

Dip. Clinical Hypnotic Sciences, Cert. Gestalt Psychotherapy, DeTrauma Technique ™, Quit Smoking, EFT 

Practitioner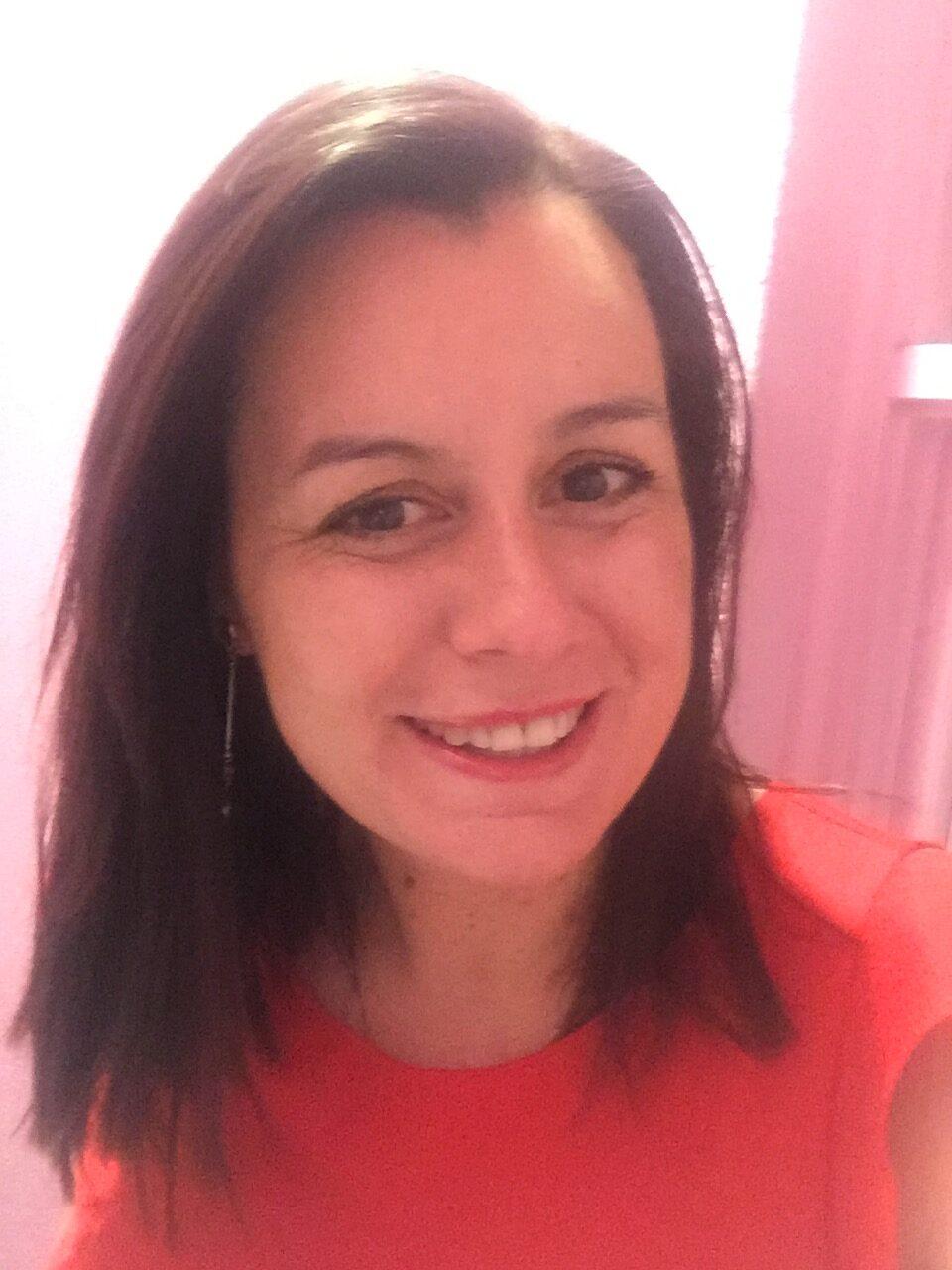 Beth is a genuine, compassionate person with over 16yrs experience as a registered Social Worker. Throughout this time Beth has been able to follow her passion, encouraging and empowering people to grow, rebuild and find fulfilment through many of life's complexities including grief, loss of identity/relationships, PTSD and Trauma, Post natal depression, Anxiety, Suicide Bereavement as well as supporting military families and personnel. 
"Working together to create a Holistic, individual approach we will combine psychotherapy, Hypnotherapy and DeTrauma Technique™ to help you find peace and clarity even in the darkest of times when it feels most impossible. While specialising in Grief, Loss and life's changes, Emotional Wellbeing, stress relief, Anxiety and Trauma, I also love helping people explore past lives, build confidence and overcome smoking and weight loss."
Beth is committed to personal development and has additional training in PTSD and Combat Stress, Grief and Bereavement, Trauma and Suicide Bereavement, Domestic Violence, Counselling, Operational Stress, LGBTQI+, EFT, working with Dysfunctional Families, Smoking Cessation Hypnotherapy and Gastric Band Weight Loss.
Our sessions will be held online allowing you to be comfortable and relaxed in your own environment. 
https://www.balancedtherapyservices.com/
_______________________________________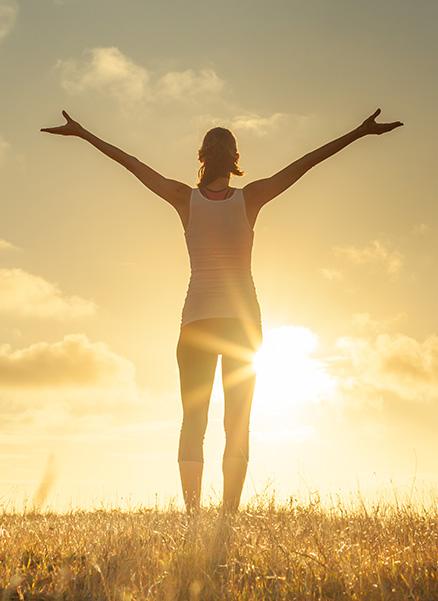 Properly applied, Hypnotic Science can help with…
Goal Setting and Achievement

Nail biting and other bad habits
HTA is Internationally Accredited with IICT, & currently recognised by the AHA (Australian Hypnotherapy Association) and the ASCH (Australian Society of Clinical Hypnotherapists), the two major governing bodies of Hypnotherapy in Australia. HTA is also a founding member of the HCA (Hypnotherapists Council of Australia) a regulatory umbrella organisation for Hypnotherapists.
Personal Hypnotic Sciences & Counseling Sessions.
Give Kaz  a call to reserve your personal Hypnotherapy or Counselling session. After an informal chat, we'll be able to advise on which of our Qualified Therapists may be best suited to helping you achieve your goals.
If it's now after business hours, please use this quick contact form and we will be in touch promptly.