Hypnotherapy Training Australia – Faculty
Please take a moment to review the profiles and experience of our Faculty Team. As you do so, you'll notice a common thread. All of our learning facilitators and practitioners have a profound love and dedication for the usefulness of the 'Hypnotic Sciences' as an effective tool for helping individuals towards discovering their true paths.
If your interest is to benefit your personal growth by enlisting the services of any of our Educators, please call us on: 0466 043 611 or if it's now after hours you can use our CONTACT FORM.
Otherwise, our team of educators are usually engaged in delivering either public workshops or course facilitation for those of you who wish to pursue a career in Clinical Hypnotic Sciences.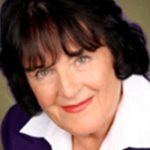 Marilyn Newman
Founder
Diploma Clinical Hypnotherapy, Member of the A.S.C.H. CM.AHA, Post Graduate Dip. in Clinical Hypnotherapy. Dip. Breath Therapy. Dip. Transpersonal Psychology. Gestalt Psychotherapist, Specialising in Dream Work
Marilyn had been practising hypnotherapy for almost 30 years. She trained on the Central Coast in 1985 and went on to train at the NSW school of Hypnotic Sciences in 1986 receiving her Diploma and postgraduate Diploma in Hypnotherapy in 1987. She was a fully registered member of the Australian Society of Clinical Hypnotherapists & Australian Hypnotherapists Association.
Marilyn was also trained in Gestalt therapy, Humanistic Psychology and Transpersonal Psychology. Together with Dr. Don Diespecker, Marilyn set up her own College in the 80's. Together they provided training in Gestalt therapy, Humanistic Psychology and Transpersonal Psychology on the Central Coast. Marilyn developed an eclectic way of working with her clients; integrating Gestalt, dream-work and archetypal imagery into her hypnotherapy practice.
Marilyn was particularly interested in how these elements may illuminate our subconscious. Marilyn had worked with clients from 3 to ninety years old. However her heart was drawn to working with children over the years, and Marilyn was one of the best children's therapists available. She had created a collection of C.D's for children aimed at enhancing self-esteem, life skills and literacy skills. Her children's CD's are titled: 'Marilyn's Magic Monkey World' and are still available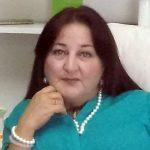 Kaz Field Anderson
Director of Training, Hypnotherapy Trainer
Dip. C.H, Adv Dip. C.H, Cert. Jungian Dream Analysis, Cert. Dynamic Pain Control, Dip. Life Coach, Dip. Transpersonal Psychotherapy, Dip. Breath Therapy, Specialising in Cancer & Anxiety
Kaz & Marilyn trained together back in the 80's, first achieving their Diploma in Clinical Hypnotherapy, then going on to further studies.
After a terminal diagnosis of 4th stage cancer in 1990, and told to 'get her affairs in order', Kaz put her knowledge to the test, and had her surgery under self-hypnosis without chemo or radiation to give her body every chance to heal naturally. Daily hypnosis sessions Kaz believes, saved her life. Kaz then became a Cancer Specialist in her private practice.
The recent loss of her beloved Mother ~ Marilyn Newman, has seen her take up the challenge of Director of Training, one which is most heartfelt, as HTA was her Mother's life's work. Kaz is determined to make HTA one of the most respected schools in Australia, and deliver our program with love, compassion & the nurturing that her Mother so embodied.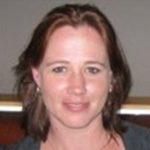 Jody Wood
Medical Hypnosis Trainer
Dip. C.H, Adv Dip. C.H, Cert III Teaching and Assessment, Member AHA & ASCH Supervisor
Jody comes from a large medical family that owns and operates private hospitals, manages and directs government hospital units and consults for the private sector.
She started her career working in aged care disability support and psychiatric care and progressed into a training role. Through her career she has worked for many not for profit organisations including Women's Refuges as well as starting her own grass roots organization to effect change in the governments Gambling legislations. Jody's passion is in mental health and addiction.
After training with Marilyn Newman, Jody stayed on at HTA and had the privilege of working with Marilyn and assisting in developing the curriculum.
The first step on your pathway to a fulfilling career in the Hypnotic Sciences is to connect with us.
Give Kaz or Jody a call and we will guide you through the process of enrolling, provide you with the material you need and let you know what to expect from our world class Hypnotherapist Training Facility.
If it's now after business hours, please use our quick contact form below and we will be in touch promptly.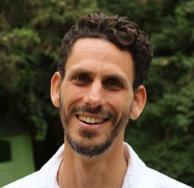 Yogesh Osher
Gestalt Psychotherapy Trainer
Masters Gestalt Psychotherapy (GTS), Adv. Dip. Gestalt (TGI), Clinical member PACFA & GANZ, Certified Yoga Teacher, Dip. Wellness detox
Yogesh holds a Masters Degree in Gestalt Therapy. He is a highly skilled Gestalt therapist and group facilitator.
As a Certified Yoga Teacher and a Wellness Detox Practitioner (Dip. Natural Therapeutics), he is the founder of Living Total
Wellness and a co-founder in the global naturopathic movement of Natural Yogic Treatments.
In the past two decades he has been studying, practicing and teaching Zen, Tantra Yoga Meditation, Gestalt Therapy
and Functional Medicine.
His life purpose is true wellness. Engaging a synergetic synthesis of east and west, and drawing on methodologies,
practices and systems that bring real results.
He currently offers online wellness programs integrating personal growth with detoxification
and lifestyle changes. He brings a spiritual outlook to promote lasting transformations in the life
of his clients. Using gestalt process, self-empowerment and practical wellness Yogesh promotes a
heartfelt integration and elevation of life as a whole.
Penny Brenton
Visiting Guest Psychodrama Trainer
Dip.C.H, Adv. Dip.Gestalt, Resource Therapist, Cert IV TAE
Penny is extremely passionate about her work and utilises Gestalt Psychotherapy, Hypnotherapy and associated techniques including the use of metaphor to gently guide her clients through lifes' problems. It fascinating how our sub conscious minds relates to images and story in a way that promotes healing without trauma.
She has a special interest in inspiring you and invites you to engage with her in a way that enables forward movement and healing through life's many challenges.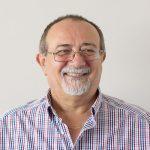 Greg Elsey
NLP Master Practitioner, Clinical Hypnotherapist, Meditation Leader & Trainer.
Greg has decades of management experience, a background in business ownership, and a passion for helping people become the best they can be in business. He is a trainer, an NLP (Neuro-Linguistic Programming) Master Practitioner, and a Clinical Hypnotherapist. Greg has many years of training experience, including training in culturally diverse environments, such as Indonesia and Papua New Guinea.
Greg has a passion for NLP, and regularly attends training and workshops to keep his skills current. He is on the executive committee of the Australia Board of NLP. As a coach, Greg uses his NLP and Hypnotherapy skills to assist people in achieving their goals and desired outcomes to become their best empowered self. He also runs regular meditation classes, and workshops on various topics.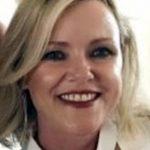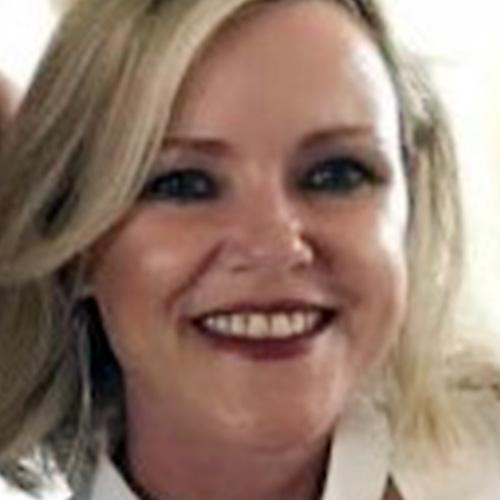 Deborah Haynes
Psychology Trainer
Adv. Dip.Gestalt Therapy, Dip. Gestalt Therapy, Cert. in Clinical Hypnotherapy, Certified Weight Loss Consultant, Dip. Mental Health, Psychology Student
Deb is a Graduate Gestalt Therapist and was a Trainee Trainer of the Terrigal Gestalt Institute. She completed a Certificate in Clinical Hypnotherapy through the NSW School of Hypnotic Sciences in 2003 and is now studying a Bachelor in Psychological Science through UNE.
Her passion is to work with children, encouraging and nurturing children's natural development through awakening connections to themselves and their environment.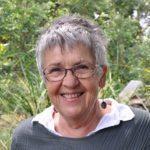 Maria Dolenc
Family Constellations Trainer
Clinical member of GANZ, PACFA, ISCA as well as an accredited PACFA Supervisor.
Counselling at Nature Care College, and have worked in various capacities at South Pacific Private over a period of eleven years, including Clinical Supervisor. I was also co-director at Gestalt Therapy Sydney and now devote my time mainly to what I love doing, which is Constellations work.
I have studied Family Constellations with many world leaders in the field and have been conducting workshops and practitioner training on this work both locally and overseas regularly over the last few years. I was a member of the organising committee for the inaugural Australian Pacific Constellation Intensive in January 2011 and 2013 conference.
For the next twenty years I applied my direct experience and training, working initially with youth in refuges and supporting families in crisis as a family support counsellor.
Since 1995 my focus has been on workshop facilitation, teaching and training along with providing supervision for other therapists and students.
A fulfilling career in Hypnotic Sciences
The first step on your pathway to a fulfilling career in the Hypnotic Sciences is to connect with us.
Give our Team  a call and we will guide you through the process of enrolling, provide you with the material you need and let you know what to expect from our world class Hypnotic Sciences Training facility.
 If it's now after business hours, please use our quick contact form below and we will be in touch promptly.